New group: "Theatrical play for children"
This summer we invite our young friends to a theatrical play full of joy, creativity and imagination.
Through improvisations and role-playing, the children participate in the group, communicate and express themselves freely. And perhaps… who knows? They may become co creators of a play at the end of the meetings.
The group is open to all children from the age of four onwards.
It will take place every Wednesday at 19:30.
It starts on Wednesday 25 June 2014 and will be completed at the end of July.
For more information:
tel.: +30 210 2015194, +30 210 2230864
email: info@omilos-eksipiretiton.gr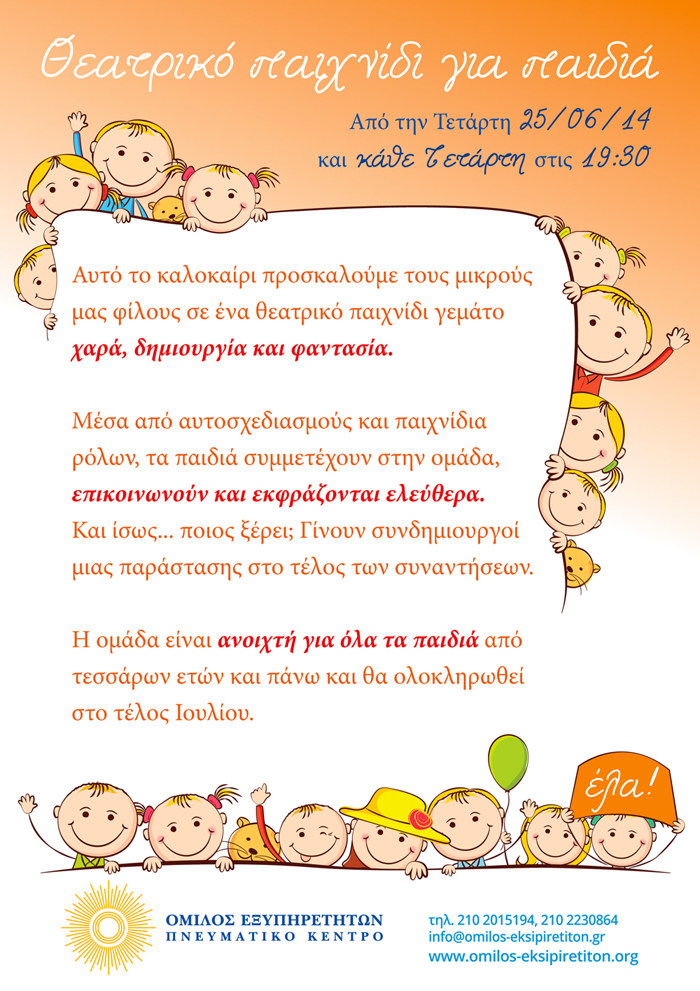 Share This